St Pierre Jolys Connect will send you what you want to know through your chosen medium of communication. You can decide if you want to be notified about road closures, public works projects, changes in garbage pick-up, community events, recreational opportunities, council meetings, or economic development in the Village. St Pierre Jolys connect will also automatically send out emergency alert messages. By integrating Canada's national emergency system (Alert Ready) with St Pierre Jolys Connect we can ensure our communities are notified immediately if there is danger.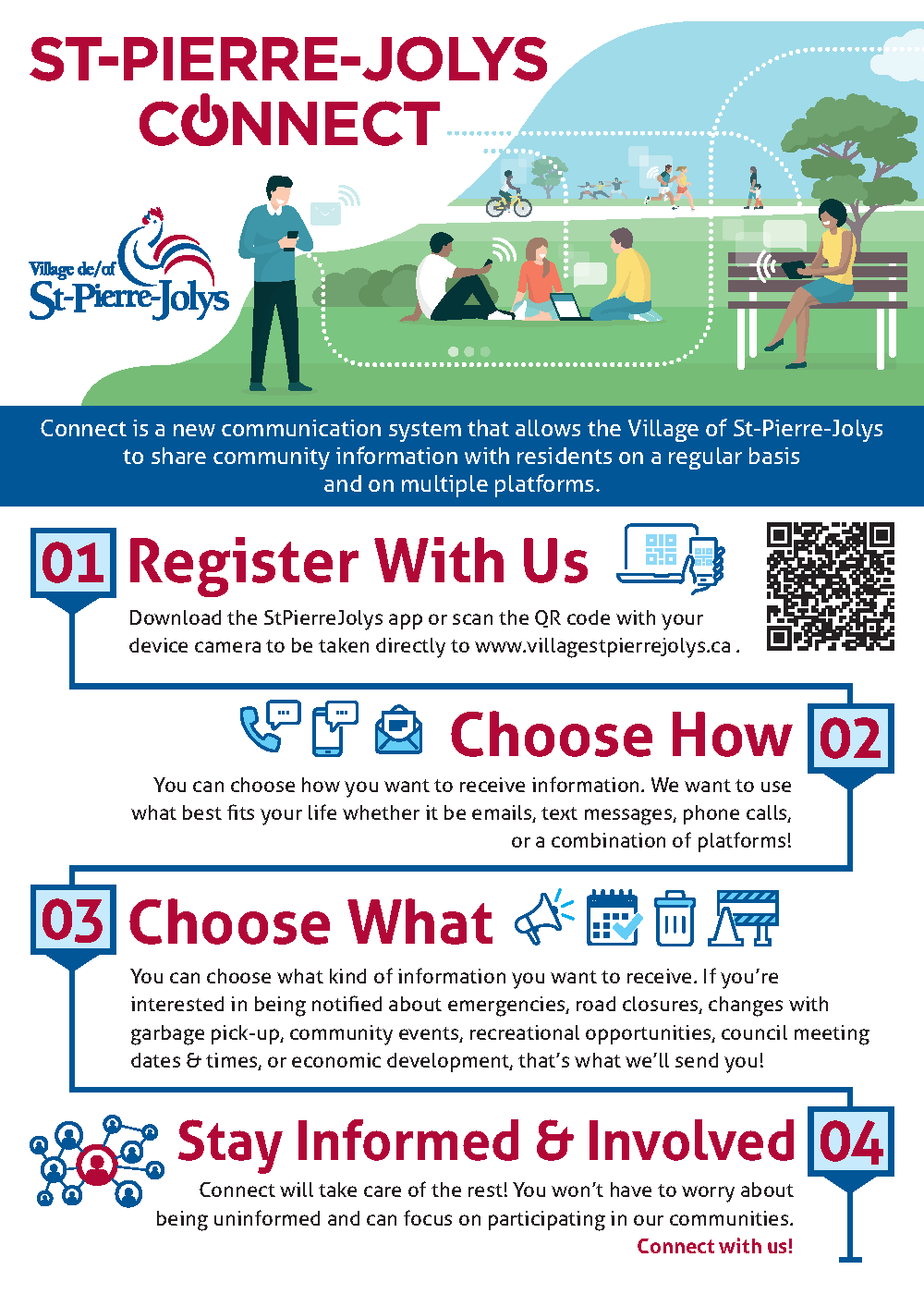 Choose What To Be Notified On
You can choose what you get notified about. The five Categories are Administration, Community Economic Development, Community Events, Public Works and Recreation.
Note: Emergency alerts will be sent to everyone registered no matter their selections regarding the above categories.